Dear Students and Parents/Carers, 
Thank you for your interest in Sandbach College. We hope that our website will help you to find out more about what it is like to be a student with us. 
We are very proud of our College because of what our students achieve. As a community we strive for excellence.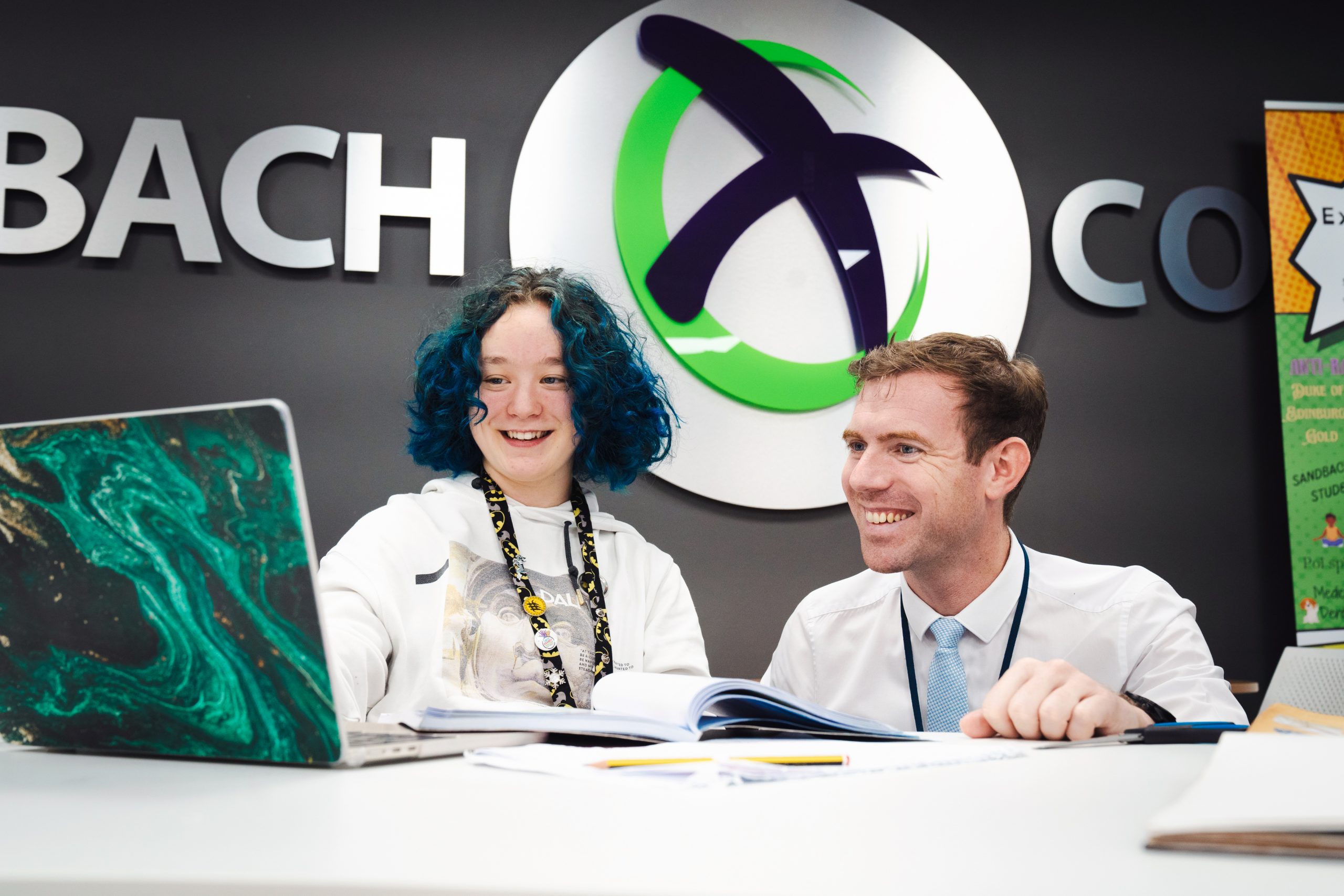 "Pupils and students in the sixth form are proud of their school. They told inspectors that they are happy and that they can be themselves. They said that everyone is accepted and welcomed." - OSTED Report Dec 22
Create Opportunities, Shape Futures, Learn with Passion, Nurture Ambition and Respect Difference.
We are open to all students regardless of gender or background. We work hard to ensure that you will be studying the right subjects at the right level to meet your future aims through a comprehensive admissions and induction process. We help you to settle into the new and exciting ways you will study at Sixth Form level. We support you through your studies and in your choices about how you will progress after leaving us. 
Our teachers are specialists in their subjects, compassionate and supportive. 
We have close links with many universities and providers of apprenticeships. Our students go on to a huge range of careers and courses. 
Our College is an exciting place to study. We have an active Student Union which plays a major role in the way the College is run. There is a very wide variety of activities beyond the classroom, including expeditions and trips abroad, literary journals, music and drama productions and the Duke of Edinburgh Gold Award. 
If you would like to know more about how we can help you to achieve your ambitions, please contact us. 
Andy Ford, Strategic Lead for Sixth Form, Assistant Headteacher
Rory Abbotson Director of Sixth Form